As an Amazon affiliate, we earn a commision from qualifying purchases.
We recommend the best pc games for 10 year olds in this guide…..
So, what are some of the most revolutionary and entertaining PC games for 10 year olds?
Well, here is a list of the best pc games for 10 year olds we recommend here at kidsperiodical.com:
Best PC games for 10 year olds – a list of free and paid PC games for 10 year olds
Broforce (up to 4 players)
Broforce is a truly amazing game- packed into the game is so much thrilling action and patriotism.
The adventures are fantastic and your son/daughter will be so enthralled when they get to liberate areas of terrorists.
In short, there is so much crazy action and exhilaration happening here.
Plus, it's a simple game to play for kids-the controls are basically "move and shoot" and it takes up very little space on your PC.
There is violence yes – it's however pixelated- and gore as well as some brief foul language – but these are not too much for most 10 year olds.
Get the game here
Trine (up to 3 players)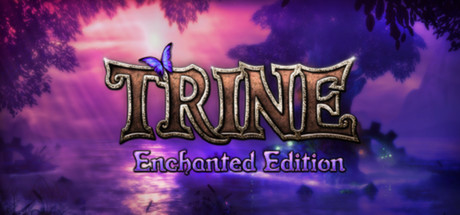 Trine is a brilliant fantasy action game in which your child creates and uses physics-based objects to solve hazardous puzzles and beat threatening enemies.
The game is essentially a fairytale-like atmosphere where players follow the journey of 3 heroes –a Knight, a Wizard,  and a Thief– as they battle to dispatch enemies.
More importantly, the whole experience is gentle and friendly to kids.
The game was initially built for Microsoft Windows but it has since been upgraded to run on Linux and OS X platforms.
Minecraft creative mode  (you can play single or with friends- on a server)
Minecraft features five games modes, but perhaps the best primary mode for a 10 year old is Creative and we feel it can be another game worth a shot.
You see, in creative mode, kids can build anything they feel like and they do not need to keep worrying about fending off mobs or dying (it's not really violent!).
The other nice thing about this mode is that he/she will get full access to all resources (blocks and items) so they can build endlessly (the only limit is their imagination!).
To be clear, the other fairly kid-friendly mode is Survival but it's generally too difficult for kids unless you have taught your child how video game logic works.
Download Minecraft here (and here is how to switch to Creative Mode).
Ori and the Blind Forest (single-player)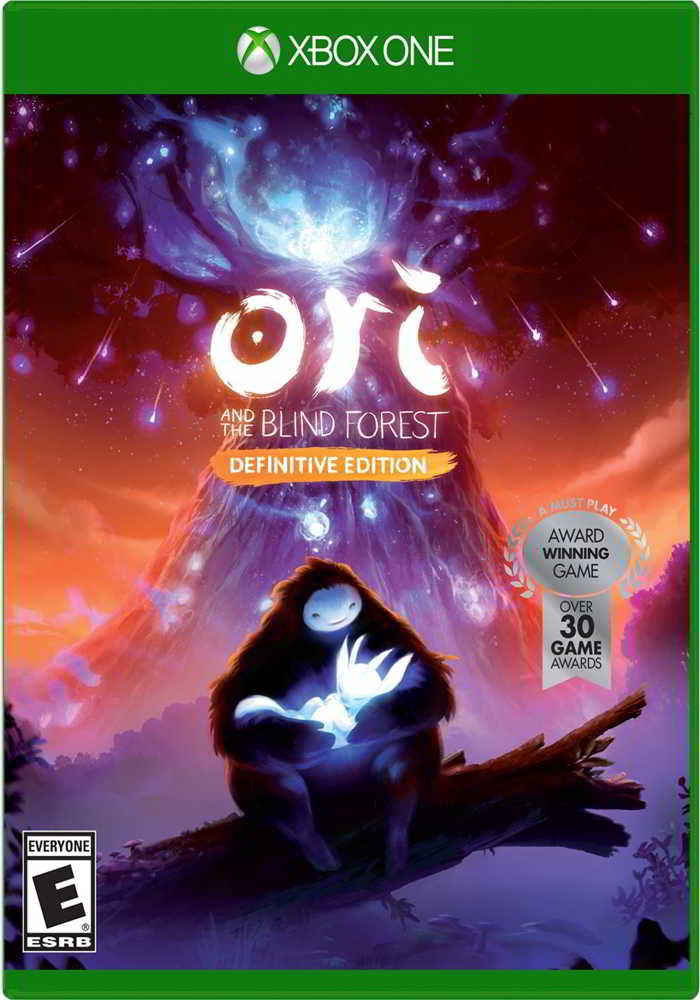 Ori and the Blind Forest is one heck of a game and it's fun for nearly all ages.
The main play character is a magical, bird-like animal named Ori that goes through multiple levels, where he often meets monsters that he could fight.
The key reason we recommend it for 10 year old kids is that battles are typically very brief and there's only one weapon: blasts of light (so it's a pretty harmless game).
Lego Star Wars (up to 2 players)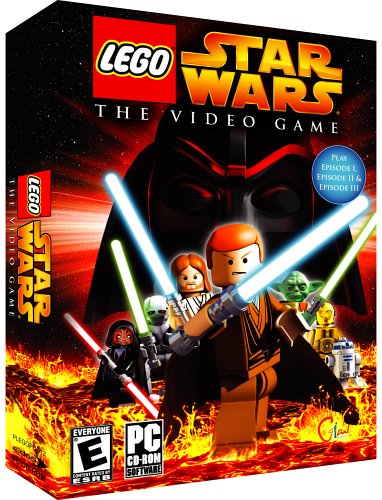 Lego Star Wars is another awesome, creativity-boosting game for kids aged 10 years and up – in fact, there are very few games that beat this when it comes to inspiring creative play.
In truth, few things are as exciting as building and battling your way through a breathtaking Star Wars galaxy right on your PC!
It's a cool game for kids looking for a good challenge- it gets harder as go up the levels and kids get a tough challenge once they reach level 3.
Don't forget that there is very, very mild violence and explicit content here.
Read its reviews on Amazon.
Scribblenauts Unlimited – one of the best educational pc games for 10 year olds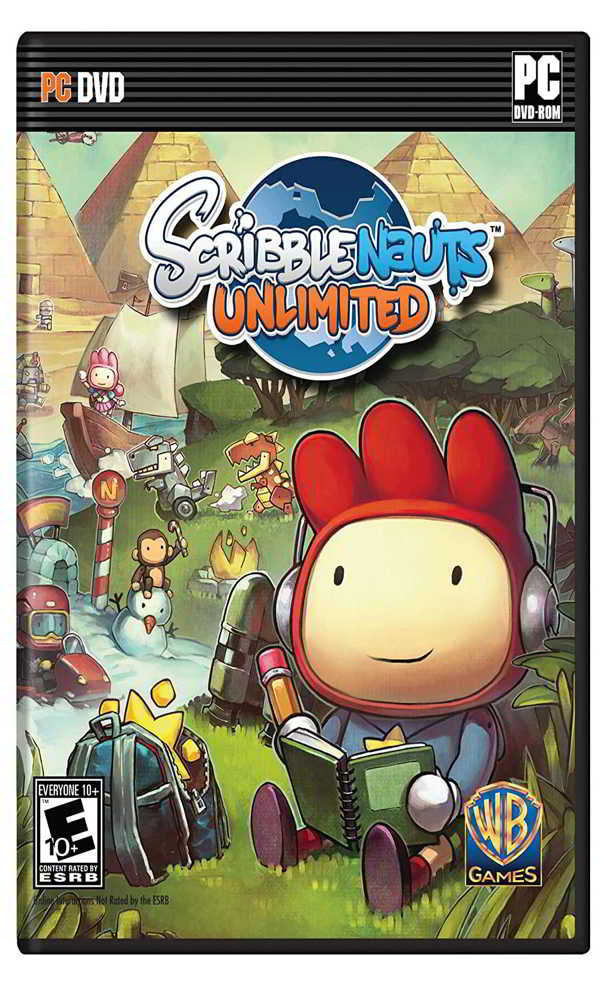 Scribblenauts Unlimited is another side-scrolling Puzzle PC game with a sizeable action component, where kids use a supernatural-like notepad to create in-game objects.
Once your kid has created them, the objects are added to the games library and kids will summon them whenever he/she wants to complete tasks and/or challenges placed before them.
The latest version sees Maxwell, the series hero make a comeback and features a deeper storyline (plus a handy hint functionality to help your child get ideas when stuck).
We totally recommend it!
Explore this fun and educational game here.
Monaco (single player / co-op heist game)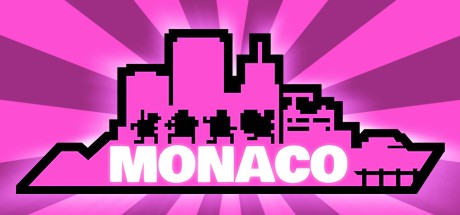 In this single-player (or co-op heist PC game) what is yours is mine too!
It's a super interesting game where your son or daughter assembles a crack squad of robbers, cases the joint, and finally pulls off the ultimate heist!
Because of the nature of play, there's mild violence and the occasional crude language (again very mild).
Otherwise, it's everything a great game should be: Original, beautifully designed, well written, highly playable, challenging, and deeply immersive!
Find it here.
Dark Souls Series (best as a single-player game)
DarkSouls is absolutely one of the classic PC games of our time and a good bet for kiddos 10+ years.
Players get to delve into a vast mythical dark fantasy universe that is stricken by decline (and a curse)…
Their mission?
To explore the intricate world of hidden passages, dark secrets, and underground dungeons and uncover its deeply-rooted lore..
It can be challenging but it's very much fun, especially if your boy or girl isn't scared of the rather gory violence (There's a lot of fantasy violence throughout!).
So while it's not for every 10 year old (it can be a little bit tricky to play too for some kids), it can be a phenomenal alternative to the previous recommendations!
View it here.
Stardew Valley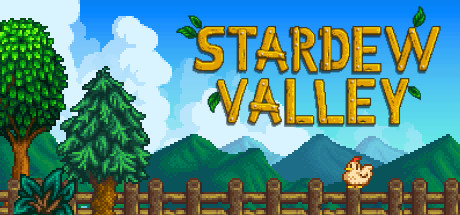 We recommend Stardew Valley to anyone 10 years and up.
In this rich and heartwarming role-playing game, kids inherit a farm and make their way to the country to try and  become a master farmer.
The new farming life is not very easy but is full of opportunity for the curious ones.
Go here to preview it.
Overcooked 2 – rated among the best educational pc games for 10 year olds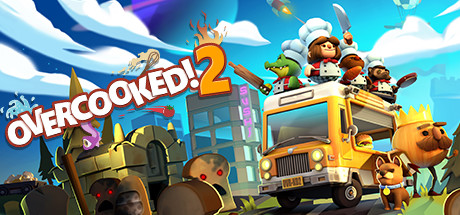 The wonderful game is suitable for all ages- there is literary no offensive content/language.
It teaches kids important lessons in areas such as communication, collaboration (and teamwork), and micro-management.
Learn more here.
Best pc games for 10 year olds – 5 more options
Best PC games for 10 year olds – final recommendations
There is no shortage of PC games for your 10 year old child out there and you can add games such as Crash Bandicoot, Spyro Reignited Trilogy, Lovers in a Dangerous Spacetime, Costume Quest, Rollercoaster Tycoon 2,   Imperium Galactica, and Ms Splosion Man to the above list.
Others games worth mentioning are Ibb & Obb (an aesthetically pleasing puzzle game), Age of Empire, and Rayman Legends (an amazingly animated co-op game).
Let's play begin!
PS: Be sure to download Steam if you want to access more games (It will allow you to digitally download your desired games directly to your PC).
ALSO READ:
Video games for 10 year olds that are fun and safe
Electric 4 wheeler for 10 year old – Your 3 best choices Reviewed
Ride on toys for 8-10 year olds that stand out from the crowd
Outdoor games for older kids we recommend (15+ games!)
10 Easy and Cool Craft ideas for kids with waste material