As an Amazon affiliate, we earn a commision from qualifying purchases.
So here are our picks for the best toys for 6 year olds girl if you are searching for a gift or a fun way to keep your girl occupied when you want to do some serious work.
Best toys for 6 year olds girl – our best picks
This creativity-inspiring Summer Vibes Multi-Pack is the perfect gift for your girl if she can get enough of arts and crafts.
She learns and tests her crafting skills by decorating the different exciting items in the pack (there are 441 customizable DOTS wearables/room decor pieces including a lion bag tag, bracelet, picture frame -with hanging element- and the cactus-shaped pencil holder).
And the best thing is that she can follow the included patterns (she can mix and match the patterns creatively on the pieces to create super cute designs using the included tiles)or build it up using her own unique ideas.
Imagine how proud she will be showing off her final designs to you and her friends or siblings?
In short, she will have immense fun exercising her creative muscles with this craft kit.
Blume Doll (Add Water and See Who Grows!)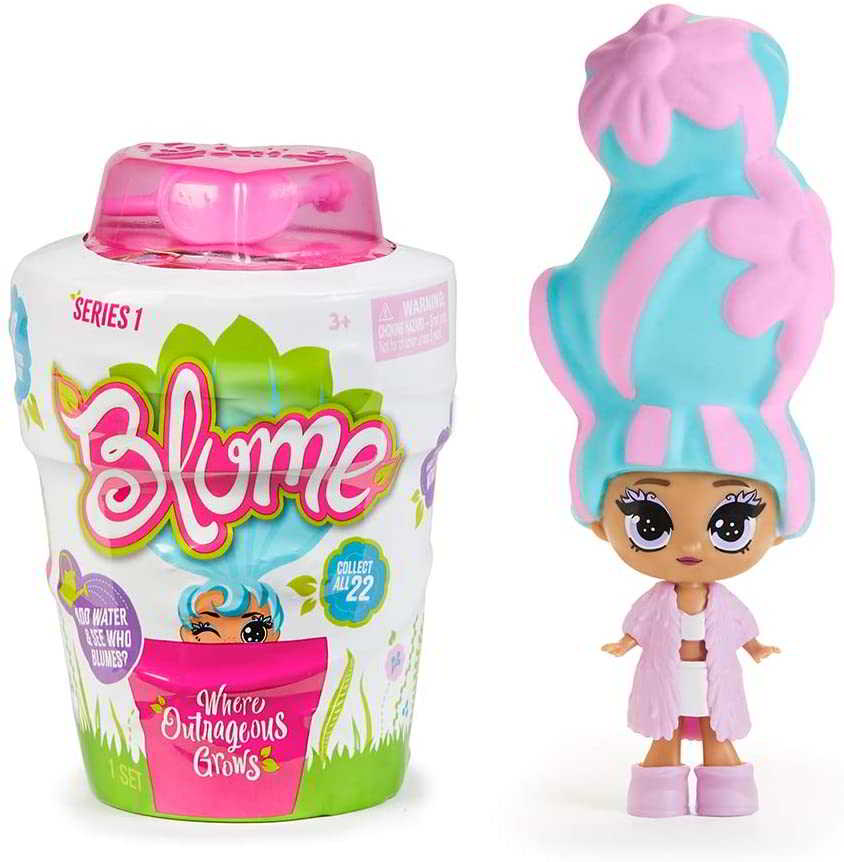 Oh, most girls her age love these and we suggest you buy these pretty dolls – yeah, she will be really happy!
See:  All she needs to do to see the magic here is put some little water (on the top) and then watch the doll grow out a total surprise- there is a lot that can pop up of the top after "watering" the seed including a cute mini friend (there are 10+ surprises)!
Put another way, she will never know what doll gift she has until she "waters" it!
The doll sprouts only once but again each doll features beautiful, over-the-top hairstyle as well as outfits that she can interchange with other dolls..
Hence for more fun, you can collect all the 22 Blume dolls so she can mix and match the clothes and swap the hairstyles from one Blume doll to the other over-and-over again!
Take this to the bank: The surprise here is awesome and your 6 year olds girl will want more of this style dolls going forward.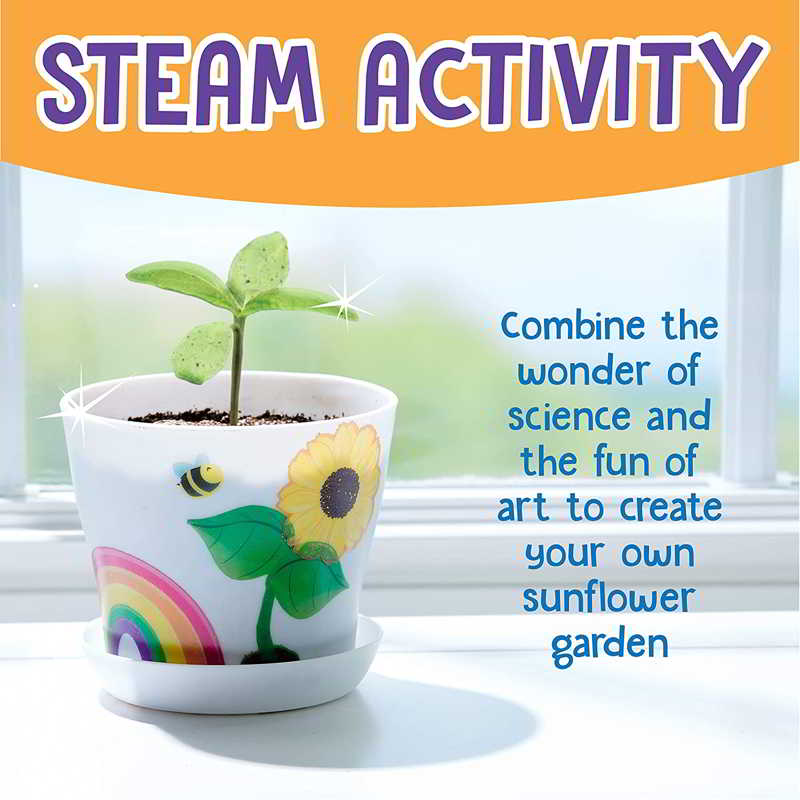 If she likes gardening and you want to keep her busy while you're doing your thing, this magic garden kit will be perfect.
In fact, the kit comes complete with everything they need to grow their own sunflowers  inside the house – a flower pot, seeds, potting soil, lots of stickers (to decorate the gardening pot herself) and even a little book so she can write her story about her gardening project!
It is so much fun for little gardeners and your girl will thoroughly enjoy it.
Overall, we feel that this is the perfect toy to teach your 6 year old girl about gardening in a fun way.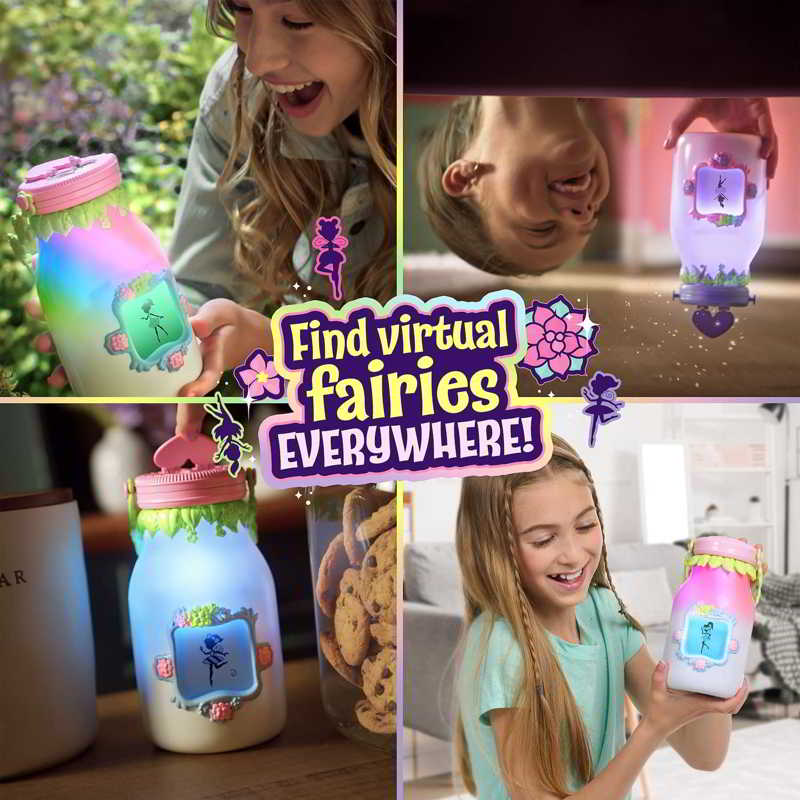 We also consider this electronic fairly jar one of the best toys for 6 year olds girl..
You see, this can collect 100+ virtual fairies so finding fairies won't be ending soon!
From searching for fairies in the house, outdoors in the yard, and even upside down, there will always be a fairy waiting to be caught in all locations!
And the more she plays with her Got2Glow Fairy Finder, the more fairies she will catch!
Plus, she can grow her collection by trading her fairies with friends!
The other thing we love about this jar is that she can bond with her fairies by hugging or feeding them or by saying a warm hello through the heart-shaped door.
She can even view her entire collection and discover exciting facts about them by downloading the Find-My-Fairy App!.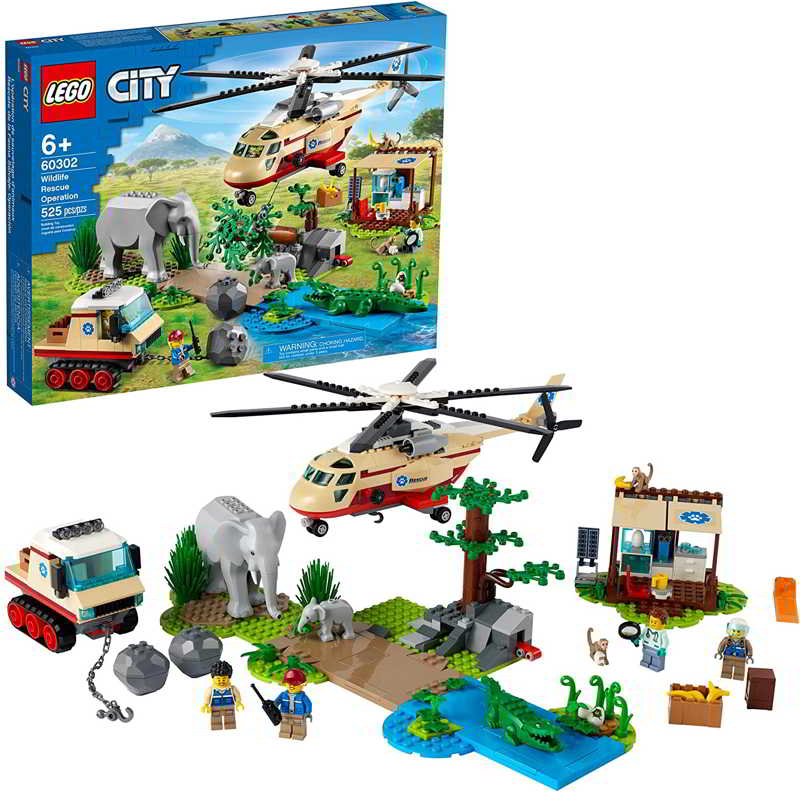 This Wildlife Rescue Operation playset is full of thrilling features, towering animal figures and electrifying characters for unending wildlife-rescue role play.
Everything your girl needs to build a toy-winch helicopter, vet station, tracked vehicle, savanna setting (with landslide function) as well as an elephant (and elephant calf), snake, and  croc figures, plus 2 monkey figures is there.
It's just like a real wildlife-rescue operation with your girl playing the hero.
And if she is a budding vet, she will feel like she is practicing in a true animal hospital scenario!
Most importantly, it is easy to play thanks to the easy-to-follow step-by-step instructions in the box (she can also follow the free LEGO-Building-Instructions smartphones and tablets app when playing).
Best toys for 6 year olds girl- Alternative options worth checking out
Here now are other toys/games that can be fun for 6 year old girls.
Rainbow Sandland– with this classic sand art kit, she will be creating a magical universe with colorful sand, playful stickers, glitter, and a super adorable mini unicorn! This activity is a nice way of arousing her interest in arts and crafting while helping your little queen hone her fine motor skills.
Step-by-step Creatto building system– Girls who are new to the world of building things will find this friendlier thanks to the included building instructions. She just needs to follow the directions and illustrations to combine the range of pieces into cool creations. Spoiler alert: Be ready to help her understand the picture instructions when putting the pieces together (at least in the early days).
Juno (The Baby Elephant)–Once she touches him,  Juno will keep your daughter entertained by using her trunk to make nice trumpet noises, play funny games, eat peanuts,  give your girl a sweet kiss, and more! Watching Juno play is incredibly joyful for 6+ kids!
New 9″ Bean Plush Care Bears Togetherness Bear – Girls love teddies and this bear is amazingly cute, soft, and cuddly (they are made of soft huggable material). We are sure it will be the most welcome stuffy gift or present for your 6 year old girl.
ALSO READ:
Princess gifts for 6 year olds (12 amazing gifts)
Games for 6 year olds girl [Adventure games, Educational games, Board games, Outdoor Games]
Electric cars for 6 year olds – 3 mind-blowing choices