As an Amazon affiliate, we earn a commision from qualifying purchases.
We have come up with a list of what to do on Halloween as a teenager (and a few things not to do) in this article.
Our idea is to help you to take part in celebrating Halloween in an unforgettable way.
Parents with a teenage boy/girl will also find this helpful as far as celebrating Halloween goes for their teens.
What to do on Halloween as a teenager
Below are things that your teen boy/girl can do during Halloween to celebrate the spooky season in a special way.
Dress-up for the day- yeah, you still should
To start with, before thinking of going out and knocking at people's doors asking for candy, put on a costume specifically Halloween-themed.
Why?
So that after knocking at the door, they will not see how big you might be but they will know you're simply there for candy because it is Halloween(and you are dressed for Halloween).
Play trick-or-treat games
Secondly, play trick-or-treat games.
Hey…this is not time to think of how big you are to play some games..Nah!
Instead, you must remember that Halloween is for everyone so say trick or treat (still with your costume on) and be sure to smile and say thank you.
In short, stand out by showing others that just because you're a teenager, it doesn't mean you get to ignore those social expectations during Halloween.
Be nice to the little ones
You're now a big boy/girl so be mindful of younger children.
The thing is during Halloween celebrations, there are little children all over as the spooktacular day is for everyone.
You, therefore, want to be nice to all the littles- in fact, let them join you in some plays (such as where candy is given out and let them receive candy first).
It's all about interacting with kiddos- It is too bad how teenagers forget that they were small too and shun little kiddos during celebrations
Also, where you need to scare people, and you know there are small kids, try to do it in a way you will not harm them.
Lastly, where the children are dressed up in Halloween costumes, make sure you complement them for putting on nice costumes.
Be nice to your parents
Something else: You should be nice to your parents too.
The season of the supernatural is usually very tiresome for your parent since they play the biggest role.
For that reason, keep in mind that they are likely to be very tired anytime you're interacting with them.
For example, if you happen to have a conversation with dad or mom, tell them how sweet they're for helping their children make costumes and organizing a scary-good party.
Oh, and don't forget to wish them "a happy Halloween".
Mind the food, drinks, and candy
Truth be told, this is the age that you eat most.
You must however be mindful of others when it comes to food, drinks, and even candy.
You could do this by only taking 1 to 2 bowls of prepared food, no matter how delicious the food is- you want to make sure everyone gets their share.
This applies to drinks and candy too.
Don't smash pumpkins
Be careful not to damage property or Halloween decorations.
Yeah, if you're celebrating Halloween from Eugene, make sure you don't smash pumpkins (spare those cute Halloween decorations!)
In a nutshell, do not mess around with stuff because you're now more responsible than the littles.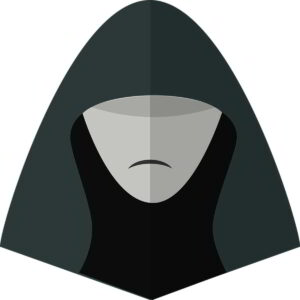 What to do on Halloween as a teenager-more tips
Appreciate those small kids
We already spoke about being nice to little kids so let us to talk about appreciating them..
Now, when you meet with them and they recognize your costumes (for example, they tell you your costume is the best), give a token of appreciation(candy or even Hershey's Spooky
 bars).
You can also carry spooky bandaids….yep, Kids tend to end up requiring them on Halloween so it is a good idea to carry some band-aids.
There might be no candy- accept and move on
Don't keep standing at people's doorstep with your costumes on waiting for candy when you find the porch light turned off -just respect that there's no candy and try elsewhere.
Never forget your glowsticks and reflective tape
If you come from a city with no good street lights(like Eugene), don't miss celebrating Halloween at night-just be responsible with a few of your teen buddies and light up the streets with glowsticks.
And don't mind your looks- you are now a big girl/boy and you know why you carry the glowsticks( even if you may think they sometimes look stupid with my costume).
Conclusion
Teens know what they want- and sometimes they feel that you're telling them too much.
In fact, some avoid celebrating Halloween, thinking that they're all grown up so doing some things we do to celebrate Halloween makes them look childish(like dressing in Halloween costumes and asking for candy).
That is the reason why we have come up with the above ideas on what to do on Halloween as a teenager
Thank you all and have a happy Halloween- stay safe and stay respectful.
ALSO READ:
Classic books every teenager should read (25 plus great titles)
13 year old teenage girl birthday party ideas [17+ ideas]