As an Amazon affiliate, we earn a commision from qualifying purchases.
Halloween is nigh and there are some really good family movies to get everyone into spooky vibes because the day is all about getting spooky!
With that in mind, we have compiled a list of the very top 100 Halloween movies for the family below (both new and all-time classics)..
Scroll through and see what you and your loved ones can binge watch this Halloween season(the witches, monsters, aliens, and every other ghostly character will get you in the perfect mood for Halloween).
Top 100 Halloween movies for the family
This is a fantastic animation movie about 4 children learning the origins and customs of Halloween as they strive to save the life of their friend from marauding Halloween ghosts.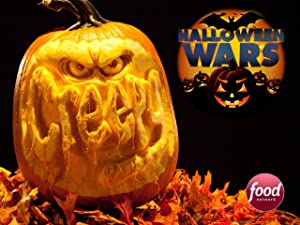 Another really good movie (4-episode series) with 5 teams comprised of candy markers(best for kids during Halloween), pumpkin carvers, and cake decorators working perfectly together to make a creepy Halloween night.
A truly scary, insanely fun movie about a Halloween night where two girls (very little girls) save their parents from a nasty old capitalist aunt's greedy clutches.
This is a nice whole family fantasy movie about puppies that go on some spooky adventures through a big haunted mansion…
The amazingly good adventure/comedy family movie is about Nelly(lonely 10-year old girl) and her lovely dog London who are about to spend the autumn break with her bizarrely-behaved uncle Hannibal.
Nelly notices that the uncle is really secretive
And she soon realizes her entire family are members of a renowned gang of monster agents ….which brings her face-to-face with ghosts, werewolves, and vampires in an epic adventure.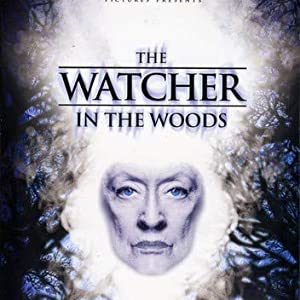 This is a horror plus mystery movie you can watch with the family.
In this frightening and atmospheric movie, a family moves to a country home and later, their teenage girl experiences a strange happening that has links to an occult event….
In the movie, there is an acrimonious break-up at a spooky island resort that leads to Scooby-Doo(and his scheming crime-solving cohorts) being summoned to investigate the strange going ons…
A werewolf loses in Los Angeles causing changes in the lives of three young adults and who after being mauled by the beast, learn (to their horror) that they have to kill the terrifying creature to avoid becoming werewolves themselves.
Quite a thrill this is!
In this movie, the human race faces grave demonic danger unless a mysterious drifter can retrieve an ancient key (they key has strange powers that thwarts all forces of darkness)
The problem is the key is tightly guarded by immortal warriors(demon knights) and  a gruesome battle ensues.
This is a Halloween-themed action, adventure movie where Batman must battle former district attorney Harvey Dent (who is now Two-Faced) and Edward Nygma (The Riddler) helped by a young circus and an amorous psychologist….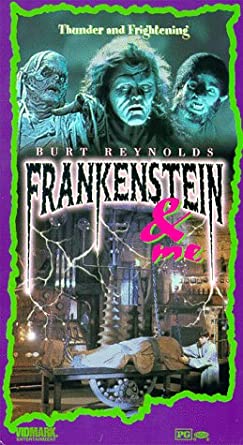 In this movie, a teenager Earl has a vivid imagination fueled by movies like Frankenstein(and he intends to reincarnate Frankenstein).
Overall, it's a wonderful kid flick.
Ernest, a loveable luckhead, in all ways attempts to prevent the destruction of a haunted town but a 200-year-old curse renders Ernest scared stupid…
In this fun-filled Halloween family movie, curious George (and his side-kick Allie) try to determine whether a myth about a hat-kicking scarecrow that haunts the countryside on Halloween is true…
You and your dear ones will have a spooktacularly good time watching the ensuing drama.
This is an American computer-animated fantasy that teaches the importance of family.
The Halloween adventure story follows a young boy(coco) who has dreams about playing guitar but his family is oddly against the idea because they fear he might discover his family's ancestors mysterious past.
Kids love Harry Potter- the fabulously great series of fantasy novels- and watching their favorite Harry Potter wizards (with powerful magical powers) on the big screen could be the best way to make them feel spooky!
This is a mind-blowing Halloween movie about the dead coming back to life and eating the living!
It is tense, taut, and immensely terrifying from the opening scenes to its super shocking, disturbing conclusion.
It this fantasy comedy film, an orphan encounters a witch and his grandmother subsequently takes him to a hotel to protect him.
But unknown to him or the grandma, a group of witches are holed up in the same hotel, plotting to eliminate all the children….
This is another Halloween favorite about two Great disney classic characters(the wild, carefree J. Thaddeus Toad and the spindly Ichabod Crane), this time in a comic rivalry that is full of intrigue and worried frenzy.
You'll love the narration (by Bing Crosby) and the music too.
The first thing I can say about Kiki is that it is more of artwork.
I especially like how Kiki is determined in the journey of finding herself and believing in her abilities as a young witch.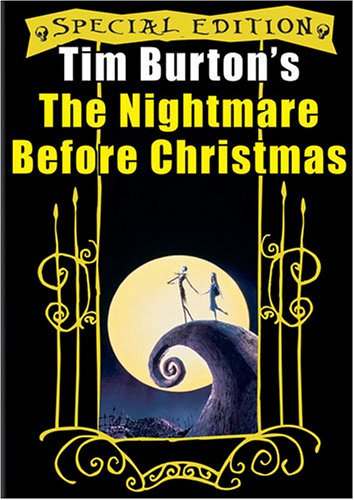 This movie is about the adventures of one-of-a-kind characters, Jack Skellington (the-Pumpkin-King-of-Halloween Town) who, in an effort to explore new territory stumbles upon glorious magic and wonder of Christmas Town.
He decides to be Santa but his dream to fit in Santa's shoes begins unraveling in an extraordinary way.
This is a genuinely hilarious movie about a funny woman(and her two kids) comical exploits as they learn they're related to a team of legendary ghostbusters after moving into an inherited farmhouse.
Meanwhile, they hope to come across the secret legacy left behind by their grandfather(he had immense supernatural powers).
Colarine, a spooky movie adapted from the Neil Gaiman's magnificently creepy read Coraline is about a young girl named Coraline who discovers an eerie secret about a parallel universe where another version (of her family)tempts her with massive promises….
It's inventive, thrilling, superbly scary, and incredibly funny!
Another super enjoyable movie with a funny plot that is not too scary.
It is a perfect Halloween movie for those who prefer a classic ghost story with a happy ending.
This is a truly real horror story movie that's worth watching with your entire family.
Nothing beats the excitement of getting frightened from Halloween movies like these(it's a 4-movie set)…
This is yet another wonderfully good Halloween movie with an excellent storyline.
The characters are animated fantastically.
This Halloween movie has been directed by Roman Polanski and is about a young pregnant woman who suspects that her neighbors are members of a satanic cult.
This is a warm, fuzzy animation movie for Halloween that should excite everyone in your family this year.
This is a magnificent family film that stars Raul Julia(the late) as Gomez.
There's great value as you get two films on 1 disk.
I should say that the first film can be pretty dark for smaller children
This gory Stephen King adaptation's swift and rapid plot as a couple plots their big escape from evil kids makes it quite thrilling to watch.
If you and your peeps love vampires, watch an old vampire talk about his desires, love, yearnings, hears, ecstatic moments, and more to a reporter.
The movie has been made from Anne Rise's blockbuster novel by the same name and its super frightful.
Twilight is a brilliant fantasy Halloween movie with a great storyline.
To give you an idea, just imagine marrying a vampire in real life?
Well, it can get nasty…
This is a mind-blowing movie for Halloween thanks to the good humor amidst some hair-raising happenings.
The amazing cast of actors and actresses makes everything so vivid.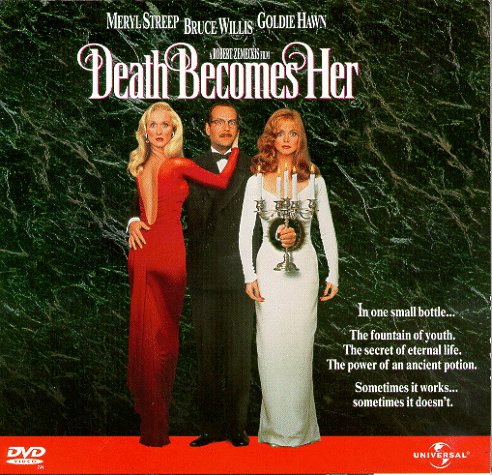 Death Becomes Her is a fun campy film to watch at night- it becomes extra great when it's raining outside.
This is probably one of the best Halloween movies from The Halloween Franchise- it's a phenomenal horror story as you'll see in the trailer!
Even if you don't like scary movies, trust me you need to try this out during Halloween- It's a true classic as far as scary movies go!
These are 2 good movies particularly for young girls(preteen girls) because the story revolves around a young girl's adventures in Halloweentown (Here ghosts, witches, werewolves, ghouls, and tons of other supernatural creatures reign).
The two movies are in 1 disk so there's better value for your money.
This is an awesome animation Halloween movie that tackles cultural beliefs in modern-day marriages.
Monster House is one of the best 3-D films animated Halloween movies and an all-time favorite.
3 buddies discover that they neighbor a monster house(and a living, scary monster lives there in)..
You can watch this fiendishly fun film (about 3 outlandishly wild witches) over 1000 times on Halloween without getting bored.
I also highly recommend Paranorman because it teaches kids about ghosts, ghoulies, long leggity beasties – and nearly all things that typically go bump (in the night).
Haunted Mansion can also be brilliant entertainment for your whole family on Halloween.
Watch trailer as a family gets dragged into a haunted mansion.
A boy unleashes scary monsters(hordes of them) on a town here and what follows will get you crazily spooky.
This is a good, scary movie collection with a lot of terrifying parts.
Carrie has been adapted from Stephen King's spine-tingling Carrie novel and is one of the scariest whole family movies to have been released.
Casper is a ghost that becomes friends with a ghost therapist(and his daughter) against the wishes of 3 rambunctious spirits.
Get ready for a jaw-dropping, roller-coaster romp!
This is another dazzling vampire storyline about friendship that will keep your family glued to the screen this Halloween.
This is a colorful and unique movie on a witchy story that has lots of interesting twists.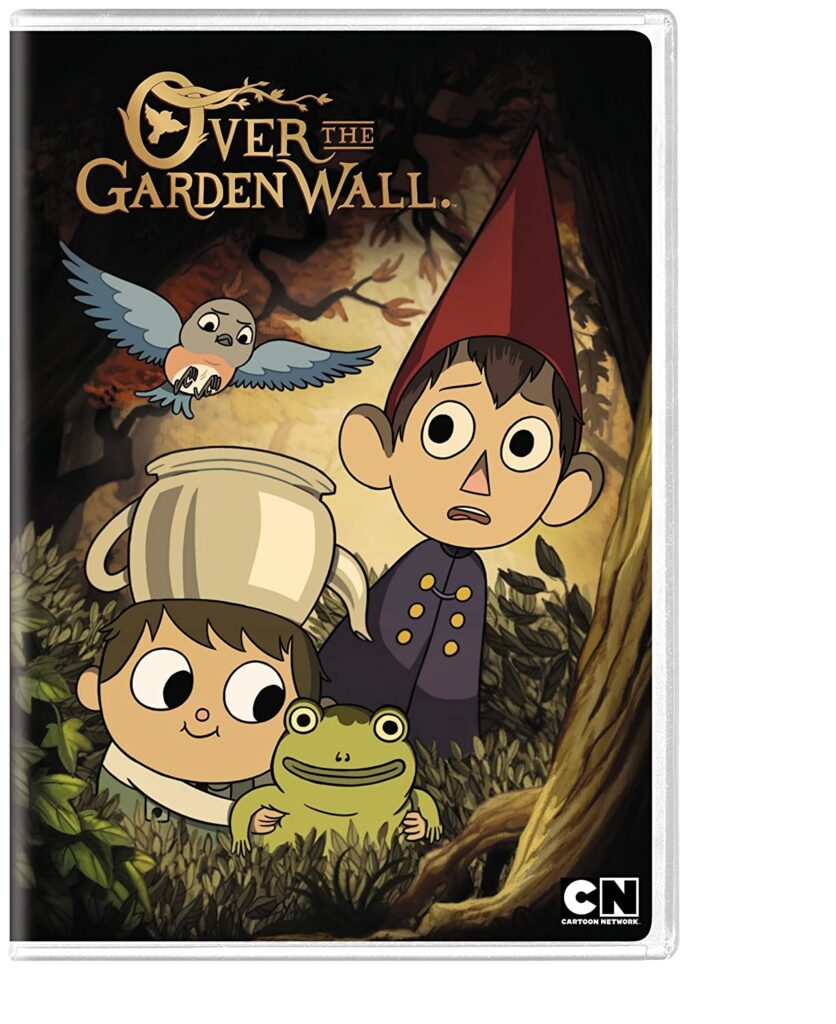 This Cartoon movie never disappoints especially during Halloween- it is a well-done movie of great art with a cool storyline and characters.
An American horror classic, Sleepy Hollow tells the harrowing tale of Ichabod Crane.
This is an easy movie to understand even for the youngest with a good storyline(It is full of unexpected turns).
Top 100 Halloween movies for the family continued
This is a remarkable whole-family horror film directed by George A. Romero(he wrote the story too).
This is a cult film about witchcraft- it is a tale of Sarah, a sweet-looking girl who moves into a town…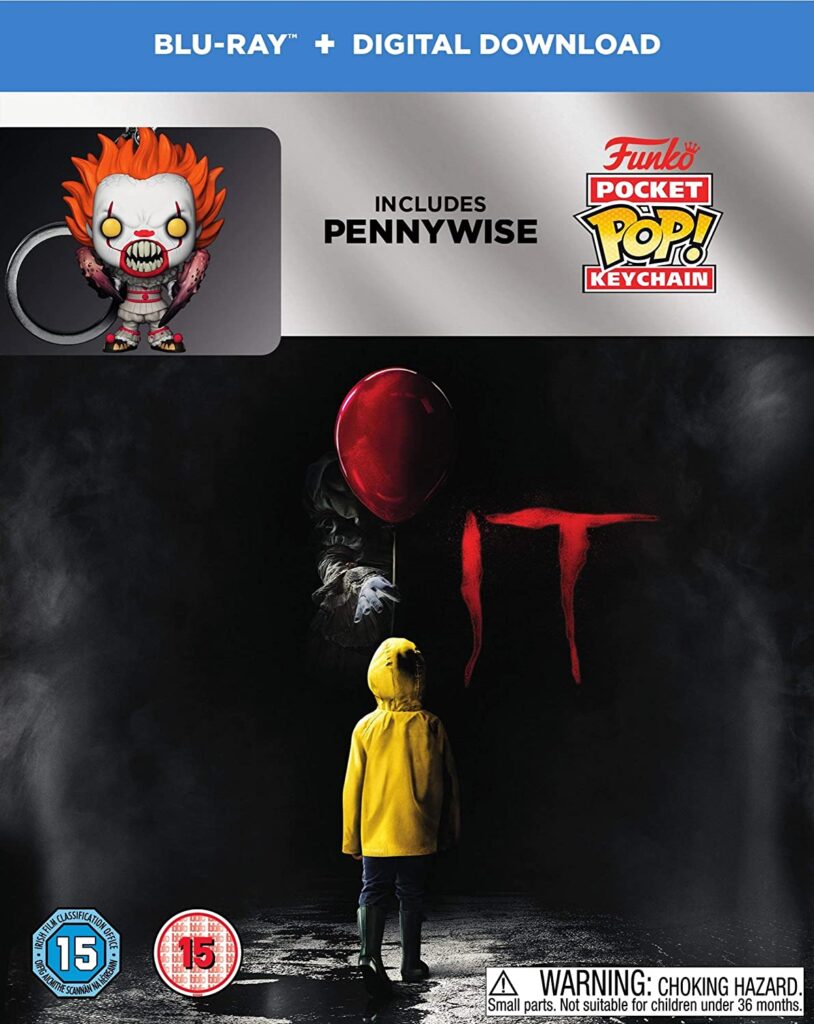 This horror movie (adapted from Stephen King's It 2017 novel) will leave everyone engaged, terrified, and cheering thanks to the clumsy, awkward, troubled, young heroes throughout.
This is one of the movies that will make you and the rest of the family laugh your ribs out around Halloween time.
This is a spectacularly fun movie where the legendary Tom Cruise plays a bit of a mysterious conman/thief/chicken making it interesting to watch during Halloween.
Wolfman is all about a family curse and a nice one to watch during Halloween as well(it all starts with a bloodthirsty beast biting a man).
Another super terrific Halloween movie about a sleazy ghost helping a ghost couple fight an obnoxious family that has invaded their home.
Quite a few of the top 100 Halloween movies for the family are about Haunted Mansions and Muppets is another catchy one.
Eddie Murphy will serve you loads of hair-raising laughs as his family hilariously battles a bunch of grim, grinning ghosts(in a creepy- old- Gracey Manor)
59.Hubei Halloween 2020
The film follows a delicatessen worker that loves Halloween and who must save the town of Salem, Massachusetts from a powerful kidnapper.
This is a frighteningly comical mystery adventure short film featuring your child's beloved Toy Story characters.
This is a captivating movie about a space alien that becomes friends with a 10 year old boy.
It is not overtly scary(but there's a healthy dose of frightening and intense moments)
You and your loved ones will love the crazy plot in this movie as a murdered pedophile comes back from the dead to take revenge(he makes his killer's teenage kids days absolutely nightmarish)
This movie's beautiful story makes it one of the most versatile Halloween movies for the family by Tim Burton.
This movie talks is all about a grandma narrating to her grandkid why it every Christmas snows.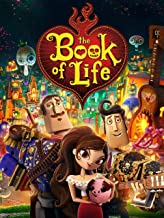 This movie's wonderful storytelling will have your whole family enjoy Halloween maxillay!
This is another perfect and classic Halloween movie you can watch with your whole family during Halloween.
This part horror movie is just very funny despite being odd(there's murder, cannibalism, and bisexuality in there)
The film is about the horrible secrets of a young girl and how they have turned her life upside down(her life is simply one living hell).
This movie is about Mary Smith, a little English girl who gets mythical powers from a witch's flower she stumbles upon……
69.Night books (2021)
This is a fairy tale about a boy who is obsessed with scary stories and who's later imprisoned by a young evil witch- to stay alive, she must narrate a good new story to her every night …
This has become one of the best family Halloween movies over the years.
It has lots of dolls and zombies along with a really good plot.
This Halloween themed family movie about two separated twin girls (with magical powers) is also full of laughter and love.
Everybody can enjoy it thanks to its cross-generational appeal.
This is the one to watch if you're looking for a Halloween family movie that will keep you guessing what will happen next.
73.A Babysitter's Guide to Monster Hunting(2020)
This is another popular dark fantasy comedy movie that is as great as Halloweentown or Hocus Pocus.
This is yet another unmitigated masterpiece about a daring film producer that captures a huge ape and carries him to New York, hoping to capitalize on his prize.
Top 100 Halloween movies for the family Continued
Another amazing story of the bond of sisterhood, life tragedies, and the triumphant nature of love…everything has an element of magic hence the title
A bloody garden Gnome goes on rampage and murders everyone who has offended a college student Zoe(who's dying after a hit-and-run accident).
Timid Zoe must save her best friends from the marauding Gnome before it is too late.
The cute story of Mystery inc., Shaggy, and Scooby-Doo as they try to unravel their biggest, toughest mystery makes this a must watch for the whole family.
I like the pretty decent acting of the 90's in this extremely interesting Halloween family movie as someone plays destructive pranks on a girl that has rejected all childhood behaviors in her.
This is a funny game movie for Halloween about a boy who really fools his older brother and escapes from his watchful eyes, triggering an unforgettable adventure for the two of them(and his brother's 3 worried friends).
This is all about Beatrix, who yearns to join the magical world of feared witches.
You are likely to love the frightening adventures of a young African-American man as he tours his Caucasian girlfriend's haunted family estate.
In Scream, a series of strange deaths befall a tiny town and a group of horrified friends have to craft a similarly horrific strategy to beat the ghostly killers.
The caretaker of some lonely resort starts terrorizing his family(wife and son) – it is his idea of bringing fun to his life as he deems it too boring!
Monster-obsessed children take on Dracula, Frankenstein, & the Mummy in this ghostly sensation.
This is another classic Halloween movie about the chilling exploits of an evil-possessed girl.
Babadook, a monster won't let Samuel, a 6-year-old breathe. Meanwhile, Samuel's mom considers him truant, and finds it hard to love him   .
Actor Jared Harris gives a brilliant performance as the male version of the original female ghost hunter/spiritual house cleaner in this sought-after Halloween family film.
In this film, pretty Harper is trying to part with her abusive boyfriend Sam and goes out with friends to a really wild Halloween party.
This is an amazingly wonderful horror film with greatly unsettling tension as a couple's tragic past rears its ugly head, threatening to mess up the wife's new love life.
A good film that has a good plot making it easy to watch about a mystery Boogeyman that no-one can tell whether it's real or a myth.
If you love horror, and classic literature, the pairing of Tim Burton and Johnny Depp will be good for Halloween.
There's a captivating story that will keep you guessing the solution to the mystery through-out the entire film.
Pet Seminary is an excellent movie for Halloween that has a family get unsettled after finding out that they're living near a bizarre burial ground.
This is a comedy fantasy movie in which the Addams family tries to rescue their uncle Fester(their beloved one) from his gold digger, new lover Debbie.
This is a cool animation adventure comedy movie where Casper, who is a ghost cooperates with Wendy, a witch against an evil warlock…
Another movie worth watching as villains try to take over the-house-of-mice on Halloween.