As an Amazon affiliate, we earn a commision from qualifying purchases.
There are some classic books every teenager should read because of their profound impression and  gripping stories–you know, those books that you look back in time and wish you'd have read in your teenage years.
Now, if you have a teenage son or daughter, it's a good idea to have him/her read these classics because they will be stuck with them throughout their lifetime (and he/she will appreciate that you made him/her read it early enough).
That being so, we have been looking around and researching the best all time classic books every teenager should read, and below are the most suggested books:
Classic books every teenager should read
Keep in mind that classic books for teenagers are usually written for the younger audience that isn't mature/experienced enough to fully grasp complex relationship/political (and other) structures that are more prominent in "grownup" books.
That said, most classics for teenagers are super immersive and imaginative and teens often find it hard to keep them down when they start reading them.
So here are the classic books every teenager should read (from popular opinion)….
The Graveyard Book
The Graveyard Book ( Neil Gaiman) is very YA/teen oriented and considered one of the top 10 teenage books so it could be worth it.
The book was published in 2008.
The Hunger Games
Another not-so-old dystopian novel(2008) by Suzanne Collins that teens struggle to drop.
In a nutshell, you can never go wrong with The Hunger Games when it comes to teenagers and young adults so try it.
The Divergent trilogy (2011)
The Divergent (by Veronica Roth) is one of the best young adult fiction/science fiction adventure novel series.
The plot is in post-apocalyptic dystopian Chicago and it's really a thriller.
The Book Thief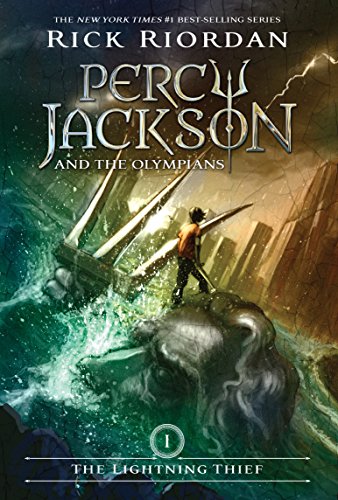 The Thief (2005, Markus Zusak) is a YA novel about World War II that your teenage son or daughter will surely like until the last page (even though it does not have a very happy ending!)
A Wrinkle in Time (Madeleine L'Engle)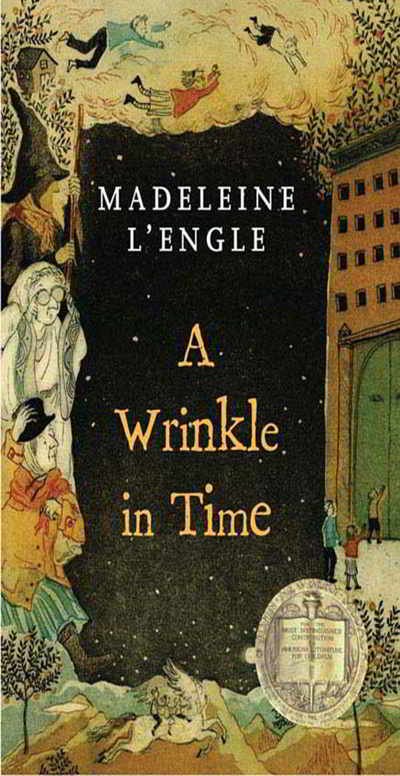 A Wrinkle in Time was first published in 1963 and it's one of the best-known Newbery Award winners.
It has remained a favorite among the younger audience for all these years.
J.D. Salinger's Franny and Zooey (published in 1961)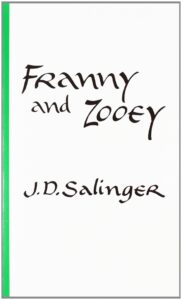 This is about young adults too and another super excellent read for enjoyment.
Read its reviews on Amazon.
Stephen King's The Dark Tower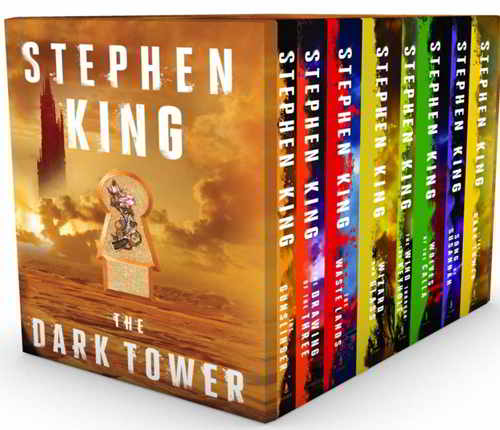 This is an enthralling series (eight novels) that tackles themes from several genres including science fantasy, dark fantasy, horror, and Western fiction.
The first book was published in 1982 and the series is now one of the most acclaimed series ever written.
Check it out here.
Codex Alera -by Jim Butcher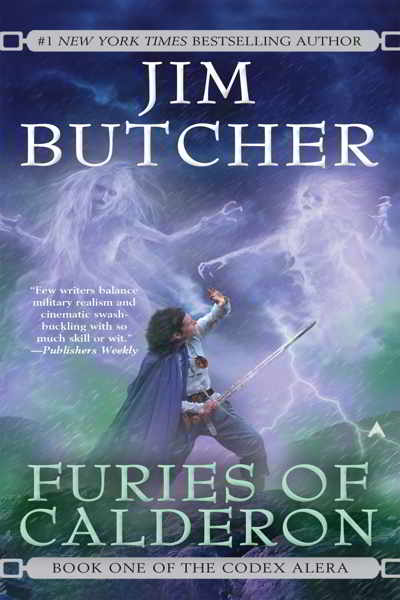 Another book worth picking for teenagers and young adults is Codex Alera (by Jim Butcher).
The first book (Furies of Calderon) in this epic fantasy series (there are six books now) was first published in hardcover in 2004.
WE by Zamyatin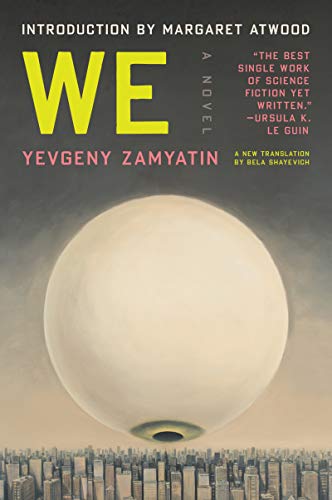 If you're looking for classic books for 15 year olds and books for older teens (on the whole), you will be making a grave mistake if you don't include the book WE (by Zamyatin).
First published in 1924, this is a true classic dystopian novel that has stood the test of time – it has been read by thousands of dystopian science fiction lovers.
The book is so good that it inspired George Orwell's 1984 (published in 1949), which is itself a best seller.
To Kill a Mockingbird- by Harper Lee(1960)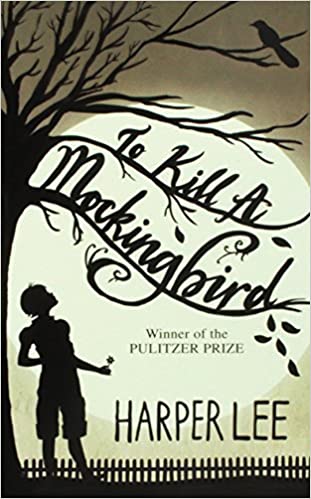 This is a classic that every teen in high school should read.
It was first published in 1960 (just before the American civil rights movement peaked) and it was instantly successful!
To Kill a Mockingbird actually became the Pulitzer Prize winner for fiction the following year.
Turtles All The Way Down(by John Green, 2017)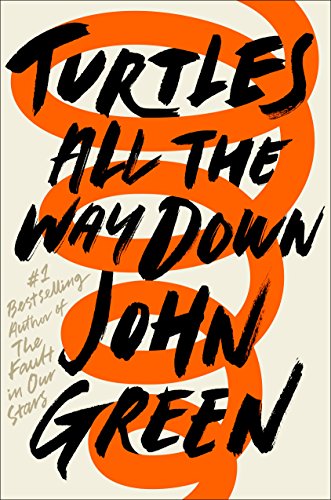 Though fairly new, Turtles All The Way Down rocks when it comes to teenagers and can be a good bet too.
The great novel is about a teen living with OCD.
A Darker Shade of Magic-by V.E. Scwab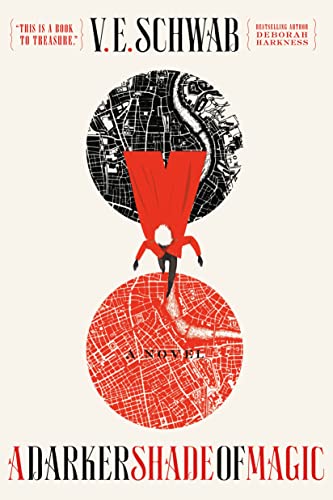 Also a not-very-old book on magic and treachery (published in 2015) that a lot of teenagers have been raving about all the time!
Check it out on Amazon.
Howl's Moving Castle (1986, by Diana Wynne Jones)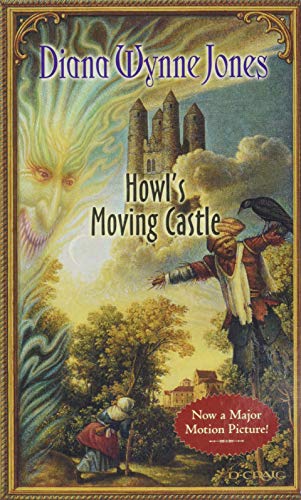 This is a super light-hearted and amazing classic fantasy novel that teens immensely enjoy reading.
Howl's Moving Castle is the basis for Hayao Miyazaki's film by the same name.
Something Wicked This Way Comes (1962, by Ray Bradbury)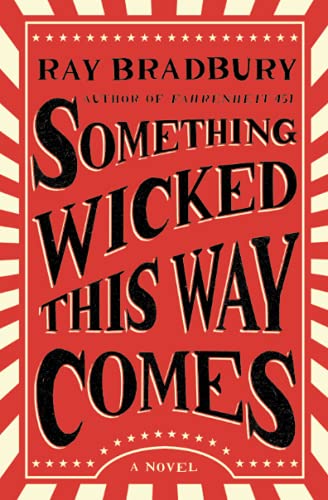 You can as well try out Something Wicked This Way Comes, a dark fantasy novel that's a little different from Bradbury's usual science fiction writing.
Books recommendation for teenager – More books he/she will likely love
You might also want to try the following:
The House of The Scorpion (2002, by Nancy Farmer)- The House of The Scorpion is one of my personal all-time favorites.
Agatha Christie books– Try out literally any book by Agatha Christie. She was an outstanding writer and wrote absolute must-reads for mystery lovers. We especially strongly recommend "And Then There Were None".
The Protector of the Small quartet (by Tamora Pierce)- Many teenagers keep rereading The Protector of the Small quartet series– it's so enchanting!
A Heart In a Body in the World (By Deb Caletti)- This is about a high school girl who is trying to heal from a deeply traumatic experience- and her story is so heartbreaking (and hopeful).
Simon Vs the Homo Sapiens Agenda – another charming story about a young man who has to step out of his comfort zone before he gets pushed out!
Far From the Tree (By Robin Benway) – This is a modern contemporary about teenagers who all share one mother but are farmed out into foster/adoption system.
Perks of Being a Wallflower– One of the best books about maneuvering the strange years between adolescence and young adulthood!
One of Us Is Lying (By Karen McManus)– This is an engrossing murder mystery book with multiple narrators.
Tell Me Three Things (By Julie Buxbaum)- Tell Me Three Things  is a fantastic Romance/love story!
A tree grows in Brooklyn (published in 1943)– if you're  wondering, this is an absolutely excellent semi-autobiographical book with a well-developed storyline about the coming of age of an impoverished (but aspirational teenage) girl.
Final words
Don't forget that you should not force your teenager to read what you yourself liked- let them explore and be free to read whatever books they want.
What you want (above anything else) is to motivate them to become fervent readers in their teen years so don't worry too much if they don't finish a particular book- just keep encouraging him/her to be reading something during their free time.
ALSO READ:
Good books for 13 year olds girl your daughter, sister, niece or grand-daughter will appreciate