As an Amazon affiliate, we earn a commision from qualifying purchases.
We all know that with best choice products Jeep, there is definitely a learning curve for your kiddo.
In short, there is no way a young kid can operate it straight off the bat solo if he/she is a first-timer.
And so a good solution for you as a parent is the included parental remote control –  you use it to steer the car safely until your baby gets the hang of driving it.
Now, the remote control simply overrides whatever he/she is doing so you'll have full control of the vehicle via remote control.
Below we review some power wheels remote control kit options to point you in the right direction if the original remote control that came with the Jeep has stopped working or you have lost it.
Power wheels remote control kit – 3 great options for best choice products Jeep (and a couple of other power wheels)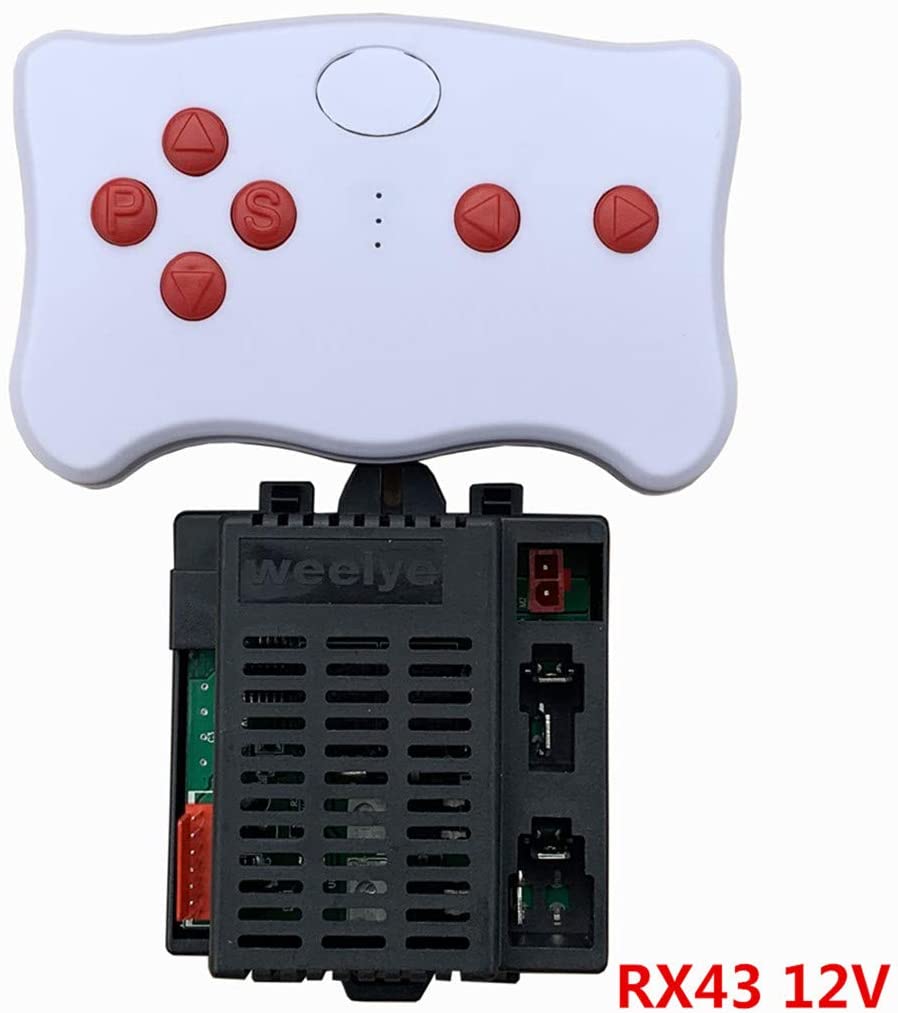 This works wonderfully for the best choice products 12-v kids ride on truck.
The swap out on the 12v best choice jeep is typically very easy (it's a plug and play thing) and your remote should connect quickly.
The batteries in this remote also last remarkably long so it's quite a good product.
The one thing we need to point out is that it is best to buy the whole thing  (the remote + receiver kit) and not just the remote or the receive alone as it often doesn't work if separated.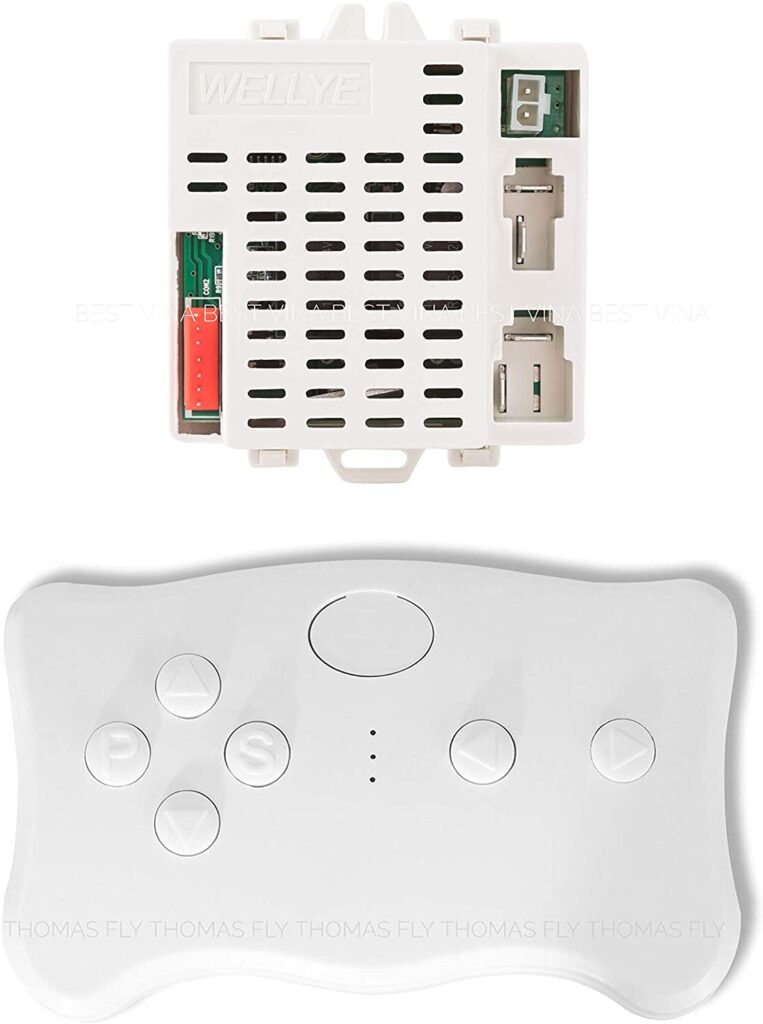 This is another compatible kit for Best Choice Jeep Wrangler power wheels.
It also works flawlessly and immediately once installed and paired.
The range plus the battery life are impressive as well.
It is again extremely easy to install the part and get your kid back in action – all you have to do is follow the instructions, which are super easy to follow.
The price is great too.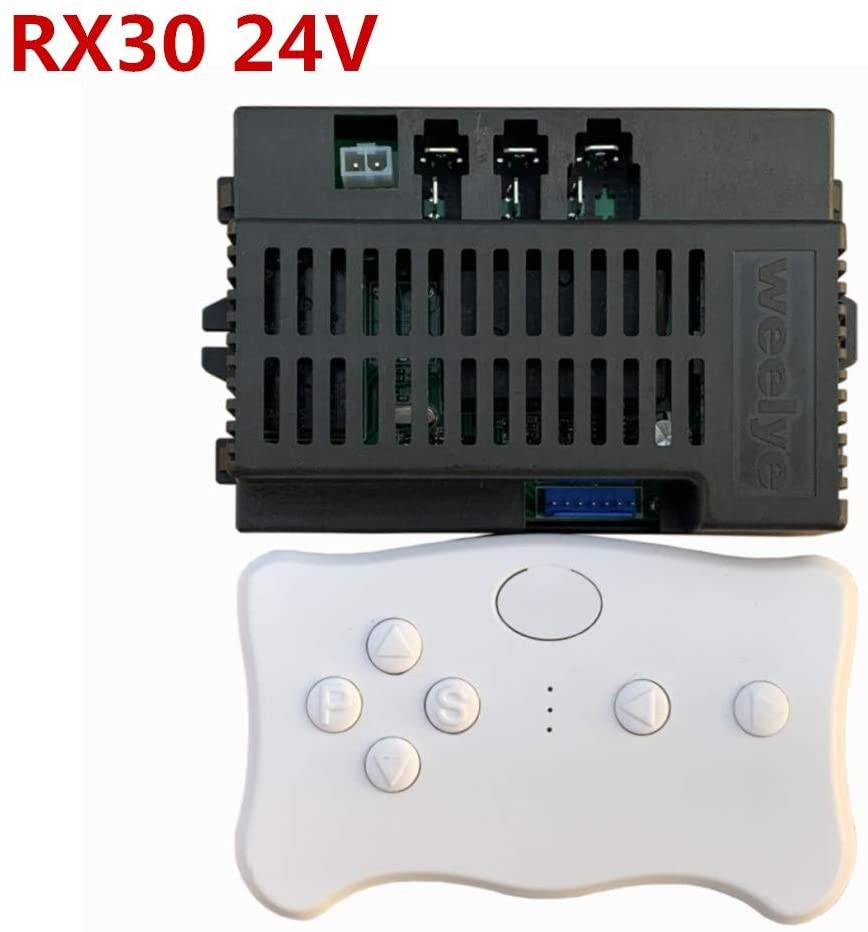 This model is for 24v power wheels and it should probably work if you have upgraded your 12v Best Choice Products Jeep to 24v.
What we love most about it is that it is compatible with other 24v cars from Best Products such as Best Products 24V 2 seater power wheel with remote control Mercedes Truck.
Put another way, this will be a must for anyone converting a remote-controlled power wheels to run on 24 volts regardless of other mods- upgrading voltage will typically need you to upgrade the remote control parts otherwise you could lose the remote control capability.
To be sure it will fit in your 24V car, open your electric ride-on car and check its control box.
If you find that the control box appears the same as the control box here, it should fit your power wheels car without issues.
Please don't try to use it on a 12V car- the receiver will end up being burned if used on a 12v ride on car because of the excess voltage.
What to look for when buying a Power wheels remote control kit
Compatibility
This is without doubt the biggest question.
Unfortunately, these kind of products are mostly designed  to work with specific riding toys – and are generally not universal.
So you need to make sure that what you're buying is comparable with the original remote control.
One way of doing that is by opening your kid's Jeep to check the installed controller model and the socket in use in your electric car.
In other words, you must purchase the same model as your original controller- be sure to check that what you order is the same model (and appears the same) as the original (the voltage should match as well).
Don't forget that our recommendation is you buy the full kit (remote+control box) and not just the box alone as it is unlikely to pair with the existing remote.
Control Range
Some power wheels remote control replacement s will communicate with the car over a longer distance compared to others which is always nice (short range can be pretty irritating).
Interference
Some remote controls will cause interference with other remote controls nearby having the same 2.4G frequency so read reviews to check if what you want to purchase has any issues once used near other 2.4G remote controlled devices.
Installation and synching
The easier the installation of the remote control and eventual pairing to the car is, the better.
Keep in mind that most of these accessories are simply plugged-in under the hood while synching is completed by just using the designated sync button.
The good thing is that there are simple instructions to follow on the included manual.
Power wheels remote control kit – Frequently Asked Questions (FAQs)
Can you add a remote to a power wheels that came without it?
For the most part, yeah- but you need to carry out some modifications to the car to fit the controller and other parts and have it work.
A full overhaul may be necessary with some Power wheels if there's no previous remote– and you'll need a complete remote control conversion kit for power wheels– to upgrade to a remote controlled car.
Overall, it's a DYI job that anyone can pull off especially with the help of YouTube (Search for videos about converting a toy car to remote control).
Will the remote automatically connect?
No. In most cases, the newly added power wheels remote control has to be re-linked.
Conclusion
Try the first two remote control kits for the Best Choice Jeep and the last model for any Best choice power wheels (and a few other power wheels brands) you might have upgraded to 24 Volts.
And to reiterate, please make sure what you purchases has the same appearance as your original one if you're buying a replacement power wheels remote control.
ALSO READ: Your best choice products jeep remote not working? Try these troubleshooting tips