As an Amazon affiliate, we earn a commision from qualifying purchases.
Games are more than just a favorite social activity for our kids…
From learning problem-solving skills to improving their reasoning (some games really work up the mind and can greatly boost their critical thinking skills)- and mastering how to regulate their emotions…games are a complete package for our kids.
In a nutshell, games do a whole world of good to our little ones.
But some games suit our girls better than boys (they're more girlish, if you like) than others- and we all know that games fit certain age groups.
So below we have compiled a list of awesome games for 6 year olds girl to keep your kiddo occupied while learning and having crazy fun.
Games for 6 year olds girl
· Adventure games for 6 year olds girl
Alba-A Wildlife Adventure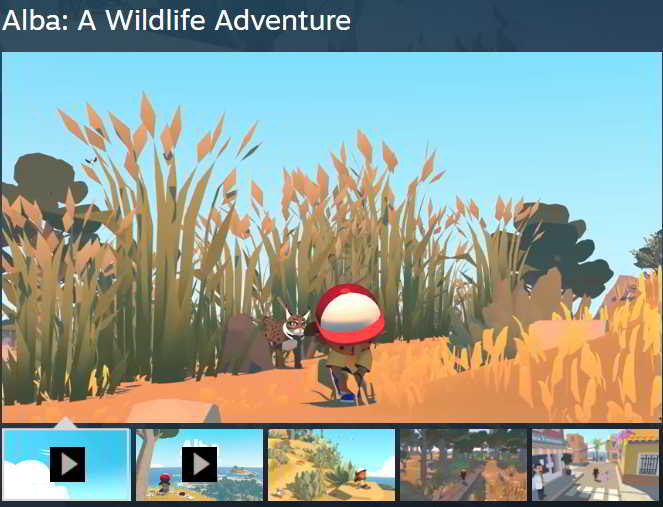 Your daughter will flex her reading skills – by following this game's text-based dialogue- while learning about birds and a plethora of environmental issues.
Plus, girls will build crucial skills such as making and maintaining friends (Alba and Ines, the two main characters are terrific friends), respecting others, and belonging to a community.
Most importantly, this conservation-themed, adventure game is a blast for most 6 year olds.
The game is built for the Apple Arcade platform and you can find it here.
Alien Addition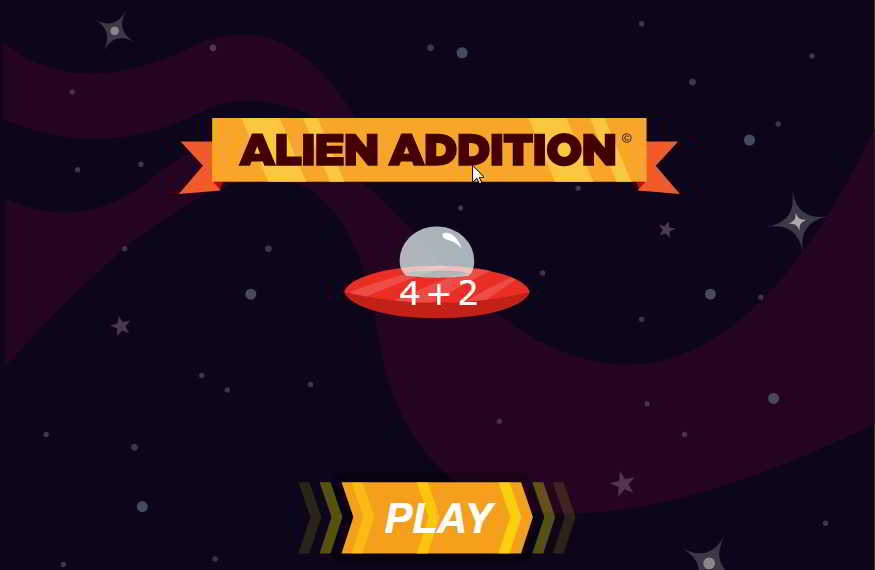 Can your little girl save herself from invading alien spaceships?
In this fabulous galactic math game, your daughter or grand-daughter will hone her addition skills as she blasts her laser cannon far away into space.
And she has to be quick in adding the facts because aliens/ little green martians are coming for her.
Overall, Alien Addition is a great way for your girl to have a good time while improving her imagination.
Find the game here.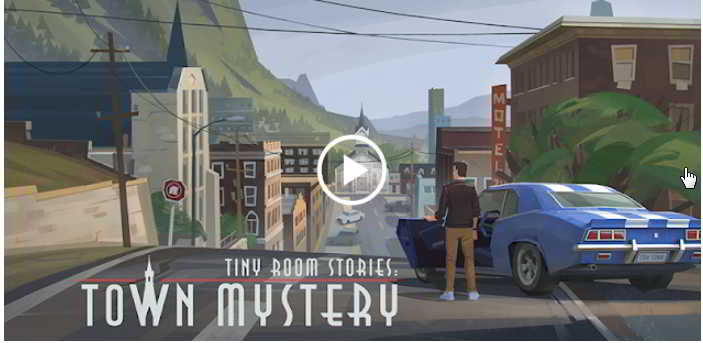 Let your girl play private detective as she tries to crack what has happened to her dad in the tiny city of Redcliff.
To solve the puzzle of her dad's whereabouts, she will need to explore the city, looking for clues and solving dozens of interesting puzzles.
Simply put, she has to be constantly on her toes lest she will not be able to advance her investigation.
On the whole, this is an immensely fun, challenging, and very well-made puzzle game for both 6 year old boys and girls.
The game is free for iPhone, iPad, and Android devices.
Educational games for 6 year olds girl
Magic show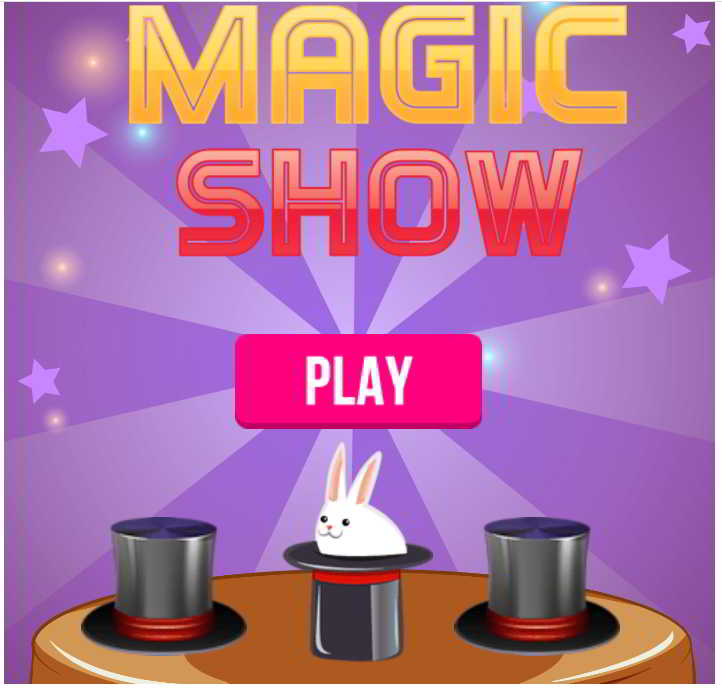 A fun memory game, Magic Show is an exciting way to boost her memory.
The game is all about keeping an eye on a tricky rabbit and remembering in which magic hat he is hiding under as the hats move quickly around the table.
She really needs to be swift otherwise the rabbit will keep playing games on her.
Check out game here.
Mermaid Princess Grade-1 Games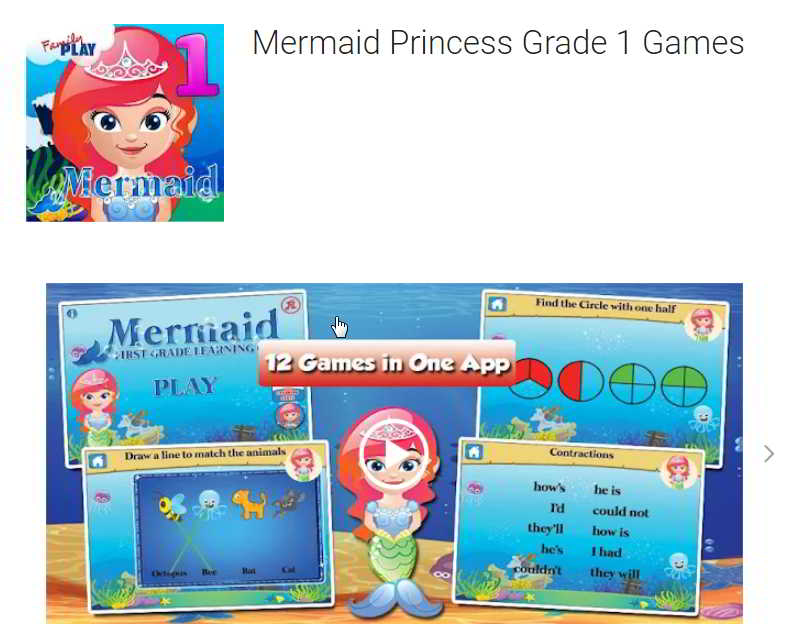 Young girls love playing Mermaid so you can take advantage of her adoration for mermaids to help her develop important skills.
This cute mermaid learning app teaches myriad skills through games – from basic math (number sorting, fractions, and sizes) to grammar (basic spelling, familiarization of verbs and adjectives, nouns, contracted words, vocabulary -through naming of objects and word bingo).
And you can participate as well by probably coaching and even monitoring how well she is doing the activities.
The app is free (but contains ads).
Download the app here
Blue Ribbon Blitz
Here she will be learning all about comparing and contrasting sizes of items- from bunnies to bees- to find out which is heavier, bigger, or taller!
Her reward? She will bring home the blue ribbons (all of them) if she cracks everything.
Explore the game here.
Jumping Chicks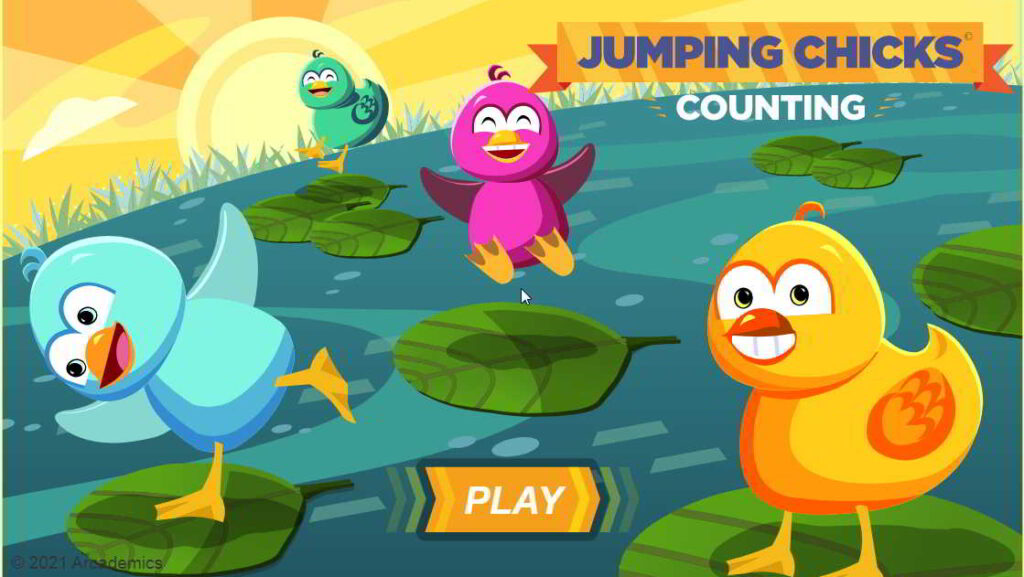 Jumping Chicks is excellent if you're looking for a nice math's game your girl can play with her mates (cousins, friends, siblings) online (her playmates can log in from anywhere).
In this multiplayer math game, she will test her counting skills (and how well she understands the relationship between quantities and numbers) against her buddies while accumulating points.
She will walk away with 20 points is she gets first place in this 4-player game.
Go to Arcademics.com to start playing.
First-Grade Learning Games (Apple iPhone and iPad)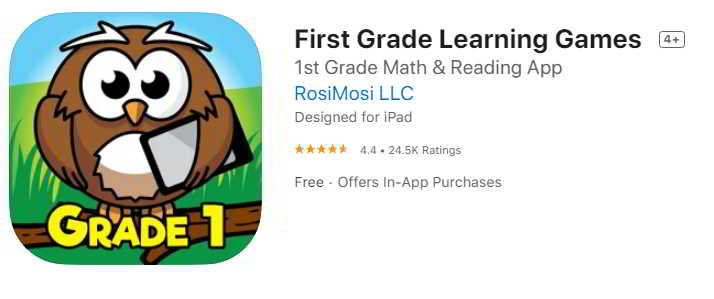 This is an amazing unisex learning games app designed for app devices.
Imagine this: In total, she will have 21 entertaining games to help her learn a ton of crucial lessons (spelling, reading, basic math including fractions, STEM topics, geography, animals, critical thinking skills, and more!)
Whether she is just joining first grade or needs to master some of these subjects, these games are second to none when it comes to learning games for children aged 6-8.
Download it from Apple Store here.
Board games for 6 year olds girl
Skippity board game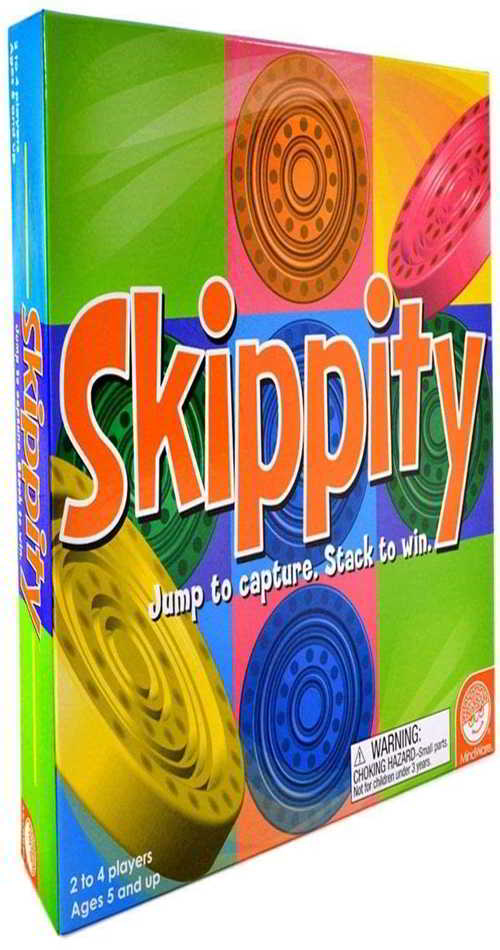 This thrilling board game is super colorful- and most girls are instantly drawn to bright colors- and very easy to learn to play!
Here is how it goes: The board is full of colorful skippers and she needs to collect a complete color set (by jumping over colors she needs).
The challenge is, she has to do so while blocking her opponents from doing exactly the same thing.
Your daughter is likely to be thrilled at getting a chance to play this with friends (2-4 players) – which simply involves capturing the skippers and stacking them to win!
She will be crowned the winner if she has the most sets (of five) of each color.
Buy it here
Hatchimals Eggventure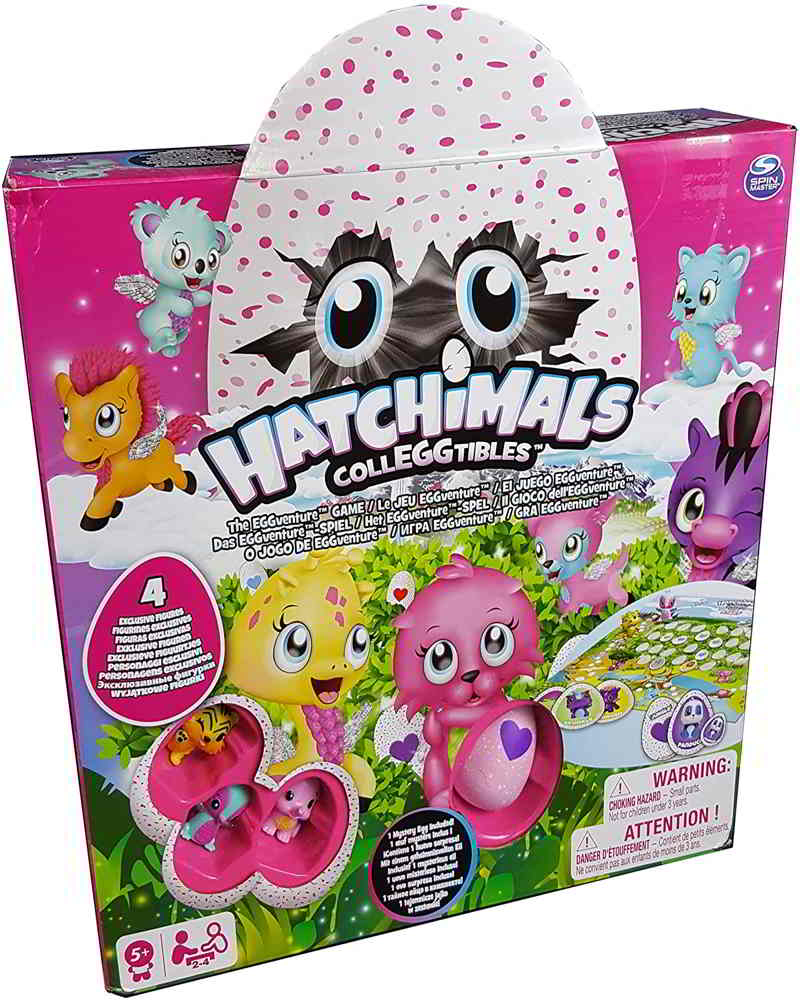 Going by the comments from countless parents, many girls (6 years or thereabouts) out there seem to especially love the unique element of surprise that comes with Hatchimals so this can be another EGGcellent board game for 6 year old girls.
The game (2-4 players) is relatively simple – Your Hatchimal OBSESSED girls move around the chuckling tree, hatching eggs (and bringing their Hatchimals home).
The winner of this cute little game will be the first girl to collect all her Hatchimals!
Buy it here 
Qwirkle Board Game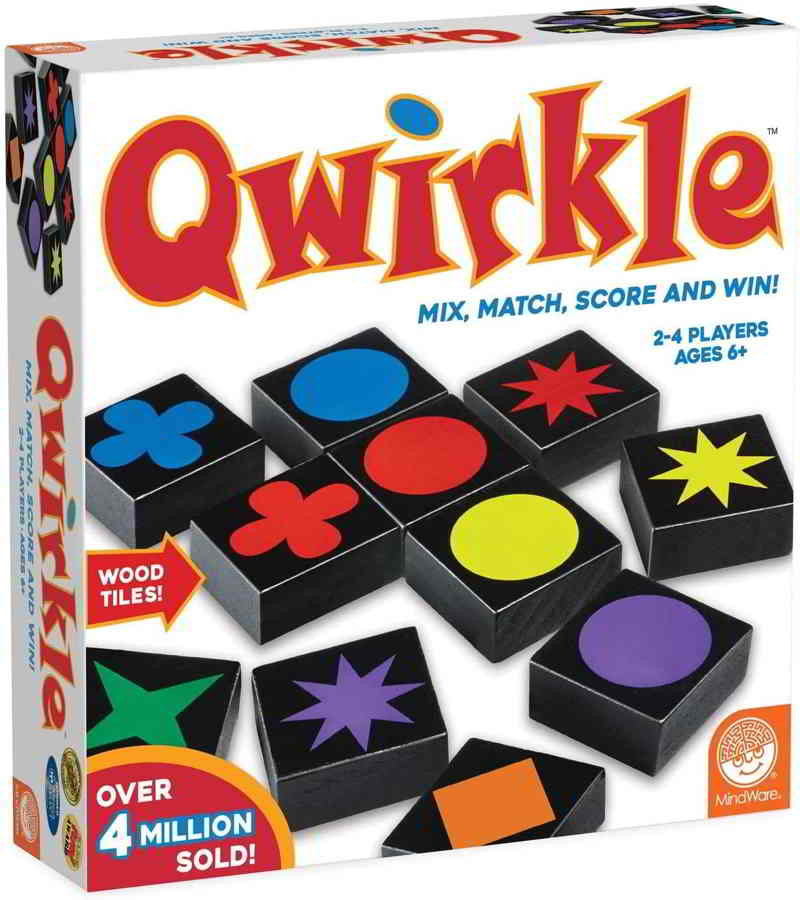 To say that this board game is impressive is an understatement- everything  about it is perfect for your little girl (the size, the color, and it's challenging too)
Turning to the game rules, you definitely need to explain a little about playing the first couple of times but most girls get the idea after that (They will simply be building lines -by matching tiles- depending on either color/shape and earn points for doing that).
Above all, girls have so much fun playing this- and oh, you can even join in the fun together with your husband (2-4 players)
To cut a long story short, Qwirkle is definitely a must-have game for the entire family.
Buy it here
Indoor and outdoor games for girls aged 6 years
Some of the most exciting times for girls this age is when they play conventional games indoors or outdoors with friends, relatives, and/or parents.
We've come up with the list below to point you in the right direction if you'd want to take her off the screen and into some physical activities/games.
Here are some games that can be endless fun for young girls:
Obstacle Course
You build a challenging obstacle course around child-safe areas with chairs, blankets, exercise balls…anything useful.
You then make rules of how to cross each obstacle and get her playing.
Her friends can join too for more fun.
Hot Potato
You need a potato (or a ball or even a toy) and your girl should play with her friends.
Here is how it's played:
Make the girls sit around (in a circle) and pass the ball/potato to one another while you're playing some sweet music for them.
Now, you will stop the music randomly and the girl with the potato (when you stop it) is out. The last girl to remain wins
Create with play dough
Give your girl some play dough and you will see her creative juices flow.
Plus girls are fond of the dynamic colors and doughy texture of playing dough/modeling clay.
To play, simply set your kiddo with play dough at a table (or in her room) and ask her to mold anything she can imagine.
Needless to say, she is free to create as many weird things as she likes.
Other good games for 6 years old girls /fun things to do with a 6 year old daughter
Cook games for girl– You only need a cooking set or simple utensils to make her practice how to help in the kitchen
ALSO READ:
How to clean corrosion off battery terminals in toys [Easy Trick]