As an Amazon affiliate, we earn a commision from qualifying purchases.
Books to explain death to a child- great books we recommend when it comes to how to explain death to a child at any age. 
It is not a task anyone of us would envy but the truth is, somebody has to take on the tough job of explaining to a child what death means if someone they know (or a parent) suddenly passes on.
Now, books come in handy in so many awkward moments in our lives and there are loads of books that convey an important message about physical absence- specifically dealing with death- and continuation of life.
So below are the books we recommend if you'd rather get help from books to explain death to a child:
Books to explain death to a child- 10 insightful books
These books are rich with beautiful ideas that not only articulate clearly what death is to a young mind but also comfort children of all ages as they deal with bereavement.
Bear in mind that our list has both religious and non-religious titles that talk about death in a beautiful way.
Here are these titles: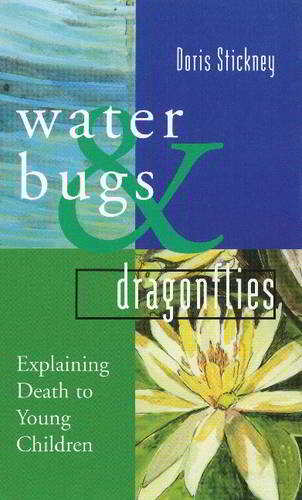 This gives death and the process of dying a religious/after-life twist in a touching and graceful way and is often recommended by healthcare grief professionals for children who are already sad/scared.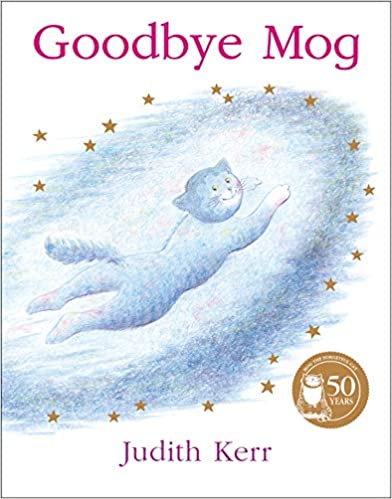 Goodbye Mog, the last title in the long running and immensely popular Mog-the-Cat series is incredibly moving and spectacularly illustrated and a good choice.
Just to give you a sneak peek of the book, the much-loved Mog dies-but continues to hang around as an unseen ghost cat-to make sure the family is doing OK.
They do get a new cat(and Mog disappears, happy that their lives have moved on).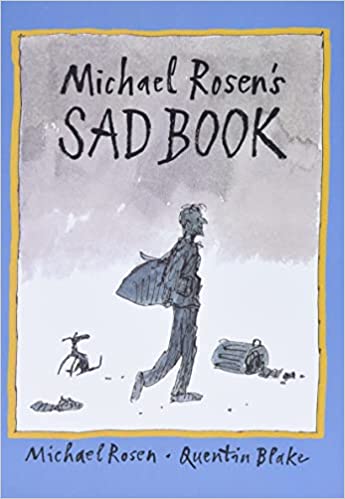 This deals with loss, grief, and general sorrow with extreme honesty and we cannot recommend it enough.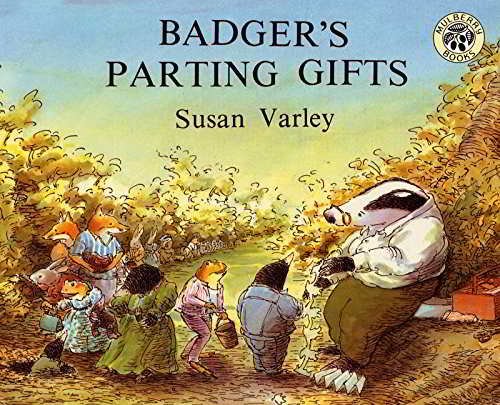 This can be an amazing choice if the deceased was older (for example, a grandparent) than the grief-stricken child.
The book encourages those who have been left behind to focus on all the important lessons the older(and wiser) deceased taught them while alive and cherish the memories.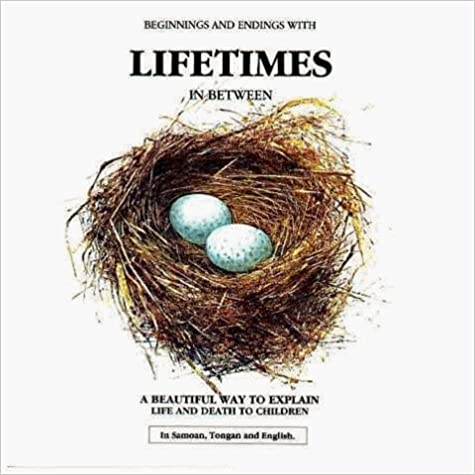 This is also a brilliant book for kids(perhaps 3-6 is when it is most appropriate)- it helps explain natural death extremely well.
What we love most about the book is that it's beautifully illustrated.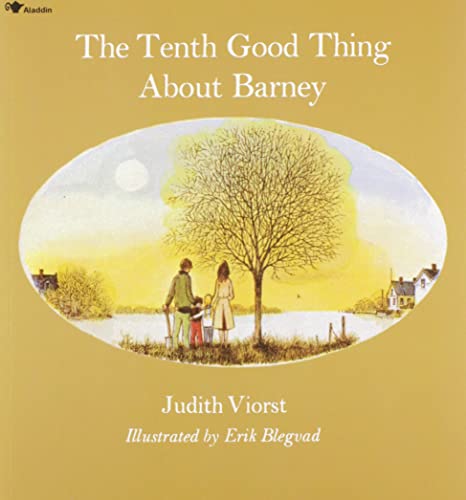 10th Good Thing About Barney is a very tender and honest portrayal of a kid saddened with the terrible grief of his cute kitty and the way his family's ritual of burying this cat helps the boy begin to understand and process the loss.
Oh and the illustrations are pretty simple and sweet (without being saccharine).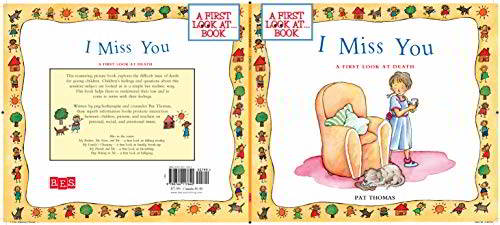 The book does a fabulous job of presenting truthful facts about life-and death- as well as describing, and therefore preparing kids for everything in between- from the memorial service to the funeral children may attend.
To be honest, there are many books about death for kids out there but this is by far one of the best books to help explain death to a child.
You see, it does not mince words or use the demise of pets to explain it but instead go to great lengths in presenting all the difficult information in a thorough yet age-appropriate manner.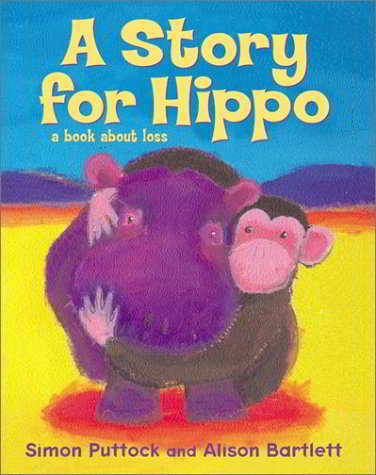 When his awesome friend Hippo -the oldest as well as sagest animal around the jungle- dies, Monkey is frightfully devastated and confused about how he will survive without his buddy (who always kept him entertained with stories and jokes) in this touching book that teaches kids how to handle the loss of a dear one.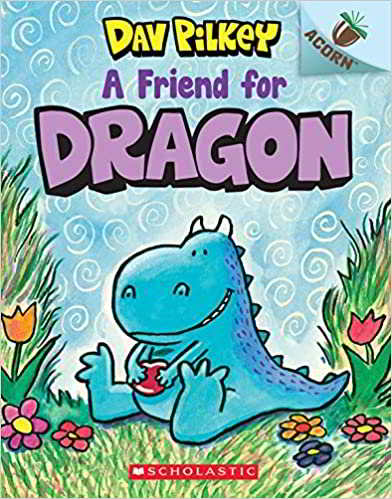 A Friend for Dragon is another really cute story.
It opens up dialogues about the tragedy that is death, loss, re-growth, patience, and more with its narration about the death of Dragon's friend(who he greatly loved and cherished), burying him , and eventually meeting a new friend (an apple!).
The story is interesting enough and quick and easy (to read) for beginner readers.
That being said, it can be a little distressing if your child has a super sensitive and compassionate heart so be warned.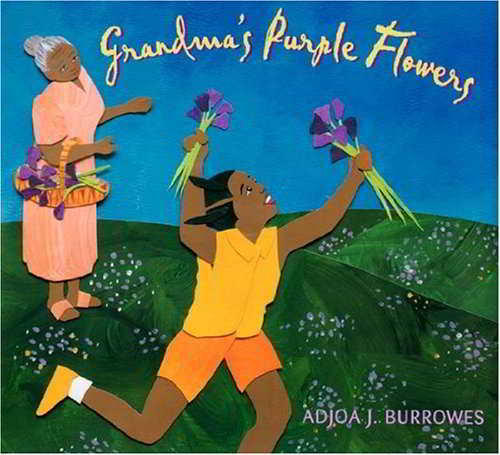 This is a small lovely book that relays a special message for children who have just experienced loss of a beloved grandparent.
The book discusses a child's unmatched attachment to her grandma (who she enjoys picking purple flowers for) and the inevitable changing of seasons (and how leaves fall and the flowers die)..
The most prominent message is: everything in life has its time (her grandmother dies one night but again the purple flowers soon bloom, reminding her of her departed grandmother).
Books to explain death to a child – wrap up
While getting the best book to explain death to a child will certainly help the healing process, it is worth mentioning that finding closure is going to take more time and your child is likely to keep bringing questions about passing away up frequently.
Also, bear in mind that most professionals discourage the tendency of telling children the person who has died went to deep sleep – It typically freaks them out.
Instead, be brutally honest- tell him/her the body of the person stopped working so they died (and your boy/girl will not be seeing them anymore because they're gone).
Finally, tell him or her that you're very heartbroken about this and you wish you could see the person but you can't anymore.
ALSO READ:
Helping a child deal with death of a parent (Useful tips and strategies)